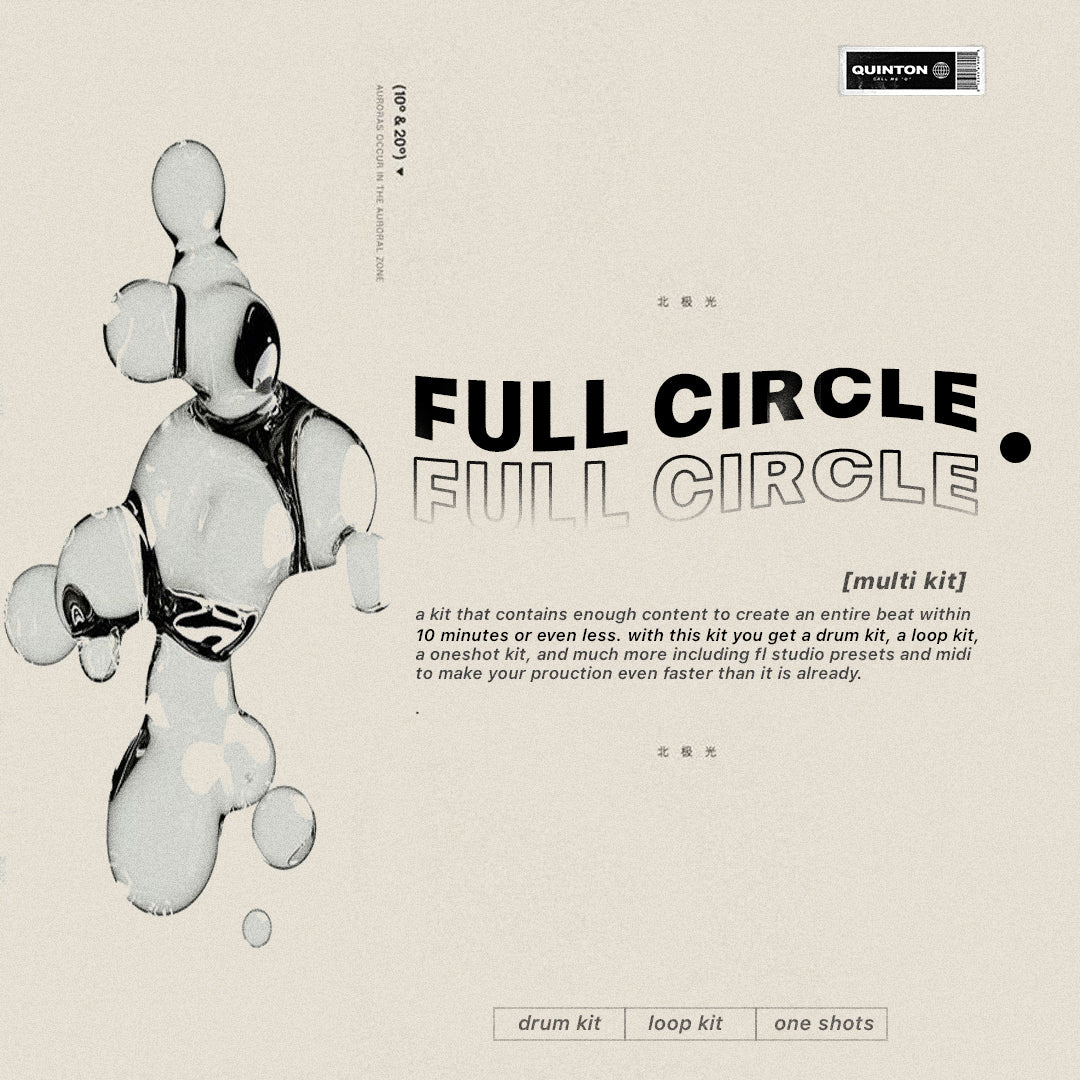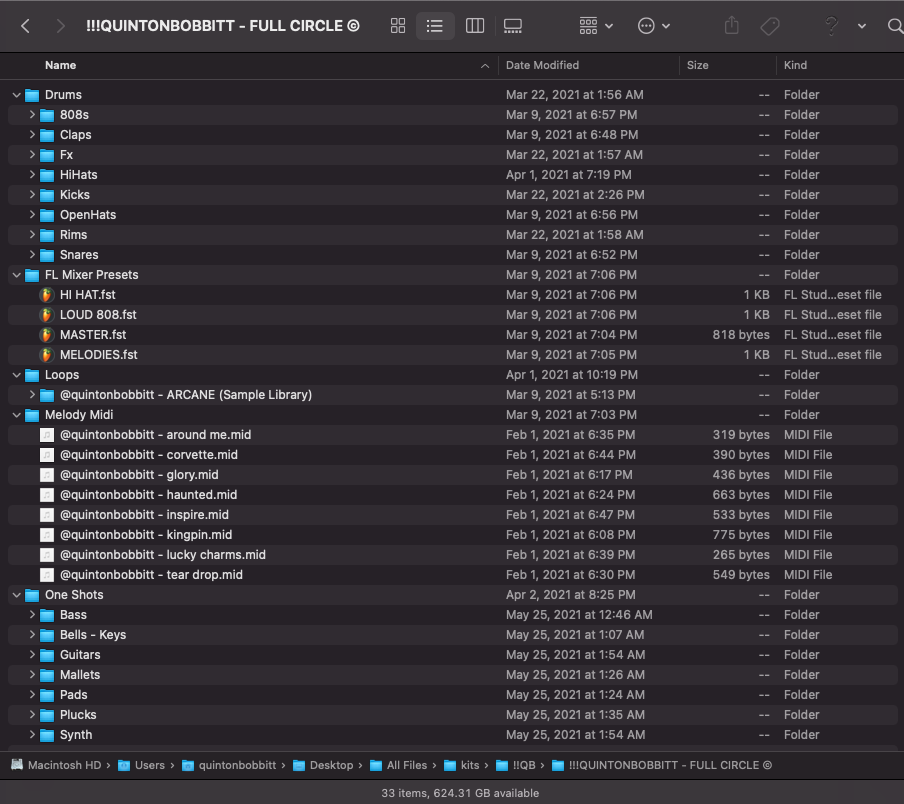 FULL CIRCLE ®️ (multi kit)
---
 FULL CIRCLE ®️ is a MULTI KIT created to give each and every producer the easiest and quickest options to create an entire beat from COMPLETE scratch. Every single sound within this kit is created from complete scratch by Quinton Bobbitt. 
The FULL CIRCLE Multi Kit contains: 
A Drum Kit with 86+ custom sounds
A Loops Kit with 30 custom loops
A One Shot Kit with 120+ custom one shots
Multi Midi's to create melodies and drum patterns
FL Studio Mixer Presets to create easy effects
I created this kit with the mindset of being in a studio session and being asked to create a beat on the spot. When this had happened to me before I found myself going through multiple kits and opening up different VST's to find the exact sounds I was looking for. I thought that it would be great if there was a kit that just had everything I needed to help relieve the pressure in moments like those.